Name- Kate.
Age- 16.
Location- Tulsa, Oklahoma.
Music Taste- Varied... Incubus, Nausea, Contravene, Conflict, Moby, N.E.R.D., Rudimentary Peni, Cake, Choking Victim, many more.
Interests- I enjoy reading, the presence of my friends, walking around outside, swings, talking/listening, cooking, smoking marijuana, just enjoying life.
Picture(s)-
Myself, as of a couple hours ago.

Myself again:

One more. On the left, of course.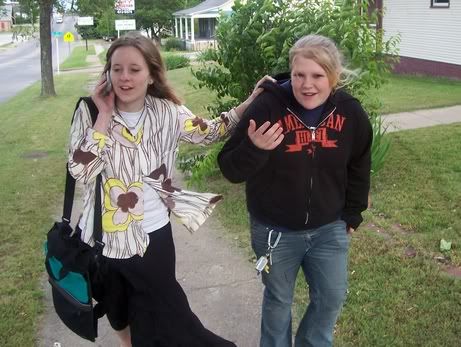 It said one being stupid? This is as stupid as I get on pictures: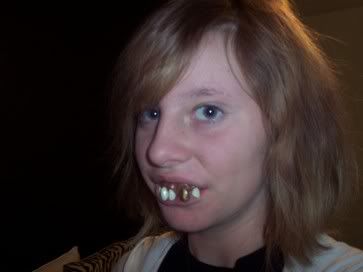 art...
my friends work. but I was the chosen body to trace: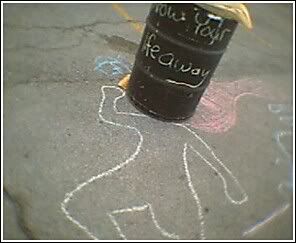 I have more art pictures, but my computer is being unresponsive.
And my favorite movie is Waking Life and i've always wanted to partake in a drum circle.
The end.